I see and treat hundreds of people who suffer from Hashimoto's every year. Only recently did it occur to me to ask them to share their stories in hopes of being able to reach out over the internet and help others with Hashimoto's.
And of course not everyone feels entirely comfortable sharing their story and picture, and I respect that. But I'm happy to say that a few of my success stories are willing to share their experiences with you below.
I just wanted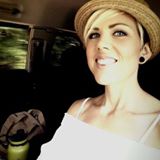 to drop in and say hello!  I'm doing very well.  I've dropped 30 lbs in 3 months and I'm only 3 lbs away from my "pre-Hashimoto's weight.  I've been very active this summer with kayaking and exploring so I've taken a lot of time off from researching lol, bit I do miss it as well as my sessions with you.
I learned so much from your program and it really has made such a difference in my life.  I guess the universe led me to you since I put it out there!  Anyways,  I am very grateful to you and everyone who pit in the effort to create your program.  I continue to make progress everyday.   Not only physically,  but spiritually and emotionally 🙂   I hope you are having a great day!  Soon, I will drop in on one of your webinars toparticipate and say hello!
The one thing that I want people to know is that the mind is a very powerful tool in healing.  Keeping a positive mindset is so powerful and essential to healing.  Changing my perception of this illness and looking at it with a new pair of eyes, has been a tremendously helpful to my healing journey.  Not only physically healing, but a multi-healing experience of the mind, body, and spirit.  I think that the 5 elements program is amazing because it's a multi-faceted approach that helps us incorporate meditation, journaling, and healing exercises.
Sincerely,
Carlissa B.
Alabama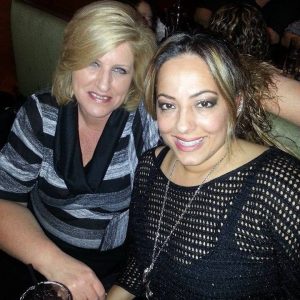 The How to Heal Hashimoto's program is a wealth of education/information on Hashimoto's and how all systems are connected. The videos are broken down in such a way that it's easy to understand whats happening to our body and what needs to be done to improve the quality of our life..Marc, I thank God everyday that I was able to work with u and am forever grateful for such an enlightening experience. I feel well educated on my disease and confident I can get it under control.
Rima M.
Michigan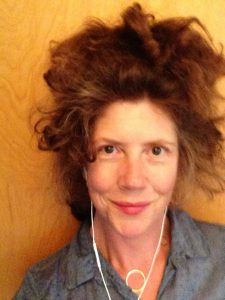 The How to Heal Hashimoto's program gave me a great framework for organizing my healthcare, while providing a steep and well supported learning curve on how Hashimoto's works, how it impacts all bodily systems and how I could best build and maintain a healthy lifestyle specific to my type.
Jessie L.
Washington
Hi Marc,
I hope you're doing well.  I am so grateful for your continued help and support.  I seriously don't know where I'd be without your guidance.
This time last year I was really feeling awful and packing on the pounds. I could drag myself to work and home again, but that was about it.  I didn't feel up to anything. I was drained. I didn't enjoy any of the things I used to love to do. I was overwhelmed, anxious, stressed out and miserable. My TSH and cholesterol were sky high. When my internist ordered a thyroid antibody test, the results were very high. I'd never heard of Hashimoto's, but I had 9 of the 10 most common symptoms.  I knew I was in for a fight.  My internist prescribed thyroid medication, but I didn't feel much better.
Luckily, I contacted Marc Ryan and joined his program.  He evaluated me, designed an action plan and really got me on the right track. He encouraged me to be proactive and commit to the Autoimmune Protocol diet, try new supplements, use positive affirmations, de-stress and start exercising. I made these my life priorities.  Marc was so helpful and supportive in assisting me.  Marc understood that the entire body is affected by Hashimoto's and needs to be treated as a whole to get Hashimoto's into remission. 
Marc is part of the dream team who are encouraging me and monitoring my progress.  I've dropped 72 lbs., my TSH has dropped from 6.15 to 0.33, my total cholesterol, vitamin D and B12 are all in the normal range now. My TPO went down from 179 to 163.  I'm walking 3-5 miles daily and I've started a yoga practice. I have tons of energy and love my new lifestyle. 
I'm excited for the future and will never go back to my old ways because I never want to feel that bad again. That's not who I am anymore.  I'm more determined than ever and on the road to remission.  I'm forever grateful to Marc for launching me on this healing path and providing the tools to make these changes.  I'm enjoying life and rejoice that I've come so far in this journey.
Warm regards,
Bridget B.
California
I have learned so much in Marc's program. He has such a wealth of knowledge about our condition that it has been impossible to find anywhere else. In the last year and half that I have been seeing my Endocrinologist I have felt so lost and confused; like just another number. I was told to take my medicine and exercise. That's all and kicked out the door. I knew I wasn't going to get better that way. I searched for help and I found Marc. In the first week of working with him my life changed. He is a caring, funny, encouraging, and honest man that I am so grateful to have as health care associate. His hard work and dedication proves that we don't have live in misery. I wake up every morning with more and more energy; as well as less and less excess weight on my body. His program has given me hope for future I have always dreamed of.
-Kristen T.
San Pedro, CA
Marc Ryan, LAc's "Hashimoto's Healing" program has been a godsend for me.
I was diagnosed over 10 years ago and, even though I'm a holistic healthcare provider, have felt at the mercy of the medical system for assistance with the multiple symptoms that Hashimoto's brings with it.
In 6 weeks I feel I've been empowered & educated broadly & deeply about alternative support for the multiple body systems impacted by Hashimoto's.
I fully endorse Marc's brilliant, useful program & encourage anyone with Hashimoto's to grab this opportunity to increase your health, wellbeing & gain some useful tools & support!
Jill C., DC
www.berkeleyallergyrelief.com
Berkeley, CA
Marc Ryan, L.Ac. has devoted himself to deconstructing Hashimoto's, a most enigmatic and misunderstood disease. Through his in-depth studies, he has a profound understanding of the myriad factors that are involved in Hashimoto's. He fully recognizes that Hashimoto's is not a specific problem, but a web of interpenetrating symptoms and causes. Marc's 6 week program gave me a truly comprehensive approach to my healing, addressing digestion, adrenal function, the liver, brain/blood barrier, viral complications, diet, and more. The 8 week program will empower you with knowledge, and save you many years of solitary research! I was desperate when I encountered Marc, but now I feel that with his informed and compassionate guidance, I have made the first steps to healing my way back to wholeness.
-Haidy P.,
Caledonia, Il
After being diagnosed with Hashimotos in October of 2012, after the birth of my first child, life had been a roller coaster! The mainstream health care system had completely failed me and I was searching for any hope to find answers to all of my questions.
The "Hashimotos Healing" program has been my answer! Marc Ryan has personally battled with this horrible disease and has first hand experience of what we are all struggling with in our day to day lives.
In just 6 short weeks you will gain the knowledge that I searched for for months, and many people have been searching for for years. The diet and lifestyle changes you will learn will change your life completely and leave you feeling happier, healthier and more empowered to take your healthcare plan into your own hands.
Healing your Hashimotos is a journey that doesn't happen overnight, and this will give you the tools to succeed and have hope for the future.
Ashley G.
Breckenridge, MO
"I am fortunate to work with someone who is so passionate and from whom I learned so much. Knowledge is power. With the knowledge I gained from your program and working with you, I had the power to reclaim my life… for the first time in my adult life my serum iron levels are within normal ranges."
Paulette L.
Arizona
"Marc is a humble and innovative pioneer in his field in whose path I am fortunate to have fallen."
 John F.
California
"I just came home from the cardiologist, got tested and received a clean bill of health. Yep, he said that everything with my heart is normal and I don't need to come back! This, after continual Afibbs and suggestion of beta blockers, blood thinners and possible ablation (going into my heart to desensitize trigger tissue).
Marc, your course influenced me and gave me courage to walk your talk. I can't thank you enough for your help in turning my life around."
Edith S.
Maine

"Working with Marc has really helped to take the panic and worry out of dealing with Hashimotos. For a long time I felt overwhelmed and confused whenever I tried to tackle the subject of healing. Marc has a warm, friendly and down to earth approach as well as personal experience and tons of knowledge. I could not have asked for better guidance and support.
Dee M.
Ireland
"My approach to dealing with Hashimoto's is unchanged since learning how from you, and I am very grateful, indeed. My doctor has lowered my Synthroid dosage a couple times now, and I've lost thirty pounds. I have a lot more energy and am enjoying the diet. There are quite a few other improvements in my overall health, as well. "
Marie G.
Canada
"I hadn't worked at my job as solo flute in my symphony orchestra for 4 months. The new season was starting and it was SO important to me to prove to myself that I could get up and go out and do the one thing I love doing most.
Well… I played like it was the last time I was ever going to play…..I cried unashamedly as the conductor got me to my feet during the standing ovation from my colleagues! Despite all those months of despair, pain and fatigue, I could still do the thing I loved most and I could still do it well! I had succeeded!
Thank you for ALL your help, listening and guidance in this journey so far! You are my rock and anchor! :-)"
Lorraine R.
France
"In 2010 I fell through the floor of the attic onto the concrete of the garage below. I was in recovery for several years. It was slow but I completely recovered.  That's when other symptoms appeared, brain fog, dizziness etc… I couldn't think.  I had no energy and I didn't want to leave my apartment.  That was December of 2014.
A friend told me about the Hashimotos Healing group on Facebook and I signed up and started working with Marc. After 4 months, I'm feeling pretty great!
Marc Ryan's Hashimotos Healing group has made this all possible.  Marc has shown me and everyone else the ways to handle Hashimotos and how to put it into REMISSION.  This has been a long process, I'm now 72 years old and I'm very grateful to finally have the help of this group."
Sharon B.
California
Before working with Marc I was agitated, and I wasn't sleeping. I was losing my hair and my eyebrows. I had terrible mood swings and heart palpitations even when relaxing and trying to go to sleep.
I kept gaining weight and I was anxious and depressed because I had all these symptoms and I didn't know what was happening to me. All of this caused marital problems because my symptoms made me hard to be around and no one, including myself, had any idea what was going on.
When I started working with Marc, he was able to figure out what was happening. I had ordered some blood tests for my thyroid and the doctor said everything was normal. Marc knew that it wasn't and he made me order tests again and added some new tests.
When we did, we discovered that my TSH was really high and that I had Hashimoto's. I took the results back to my doctor and he said it was really rare and he was actually pissed off that Marc had found out what was going on and he hadn't. He didn't want to work with me.
It turns out the tetanus and whooping cough shots I got actually caused a massive attack on my thyroid. Marc was able to get that under control and he referred me to another endocrinologist (who I love) and together, the 3 of us worked together to get my TSH back to normal and to get my life back.
I feel really blessed and fortunate to have found Marc and Green Health Acupuncture. I am now sleeping well, I have no palpitations, no agitation and my hair is not falling out like it was.
Marc got me off of gluten, caffeine and dairy – and that really helped me too. I am not depressed. I feel much better and much more stable. I recently was able to buy a new house and renovate and move in. All things that I could not have done before I found Marc. I am so grateful to have my life back!
Lorie G., age 57
Longshoreman
Long Beach, CA.
I have been feeling lousy for the longest time now. For some reason something just did not feel right. I was eating healthy, exercising regularly, yet I was unable to lose weight, my energy was at the ultimate low, and I felt lethargic all the time. I could not concentrate at work, I would go home take naps, I had headaches, felt bloated – the list goes on. I could not figure out what was wrong with me and this feeling of depression over shadowed my life. I am a Hashimoto's patient and would go in regularly to get my blood tested and every my results came back normal. Luckily, I found Green Health Acupuncture and met Marc. It was quite refreshing to see that there is someone out there that can really understand my situation and provide me with the answers to questions that have always seemed mysterious to me.
During my initial meeting with Marc, I walked away knowing much more than what my Endocrinologist had told me. For the first time I realized that my Thyroid disorder was an autoimmune disorder and I needed to treat it differently. It all made so much sense to me. Marc is very informative and has tons of knowledge on Hashimoto's Thyroidistis. Marc did a great job in taking the time out to explain to me how the Endocrine system works and what I needed to do to get back to normal. He even extended himself and gave me a book on Hashimoto's to read. I now understand stuff about myself that I never knew before and appreciate everything Marc has done for me.
I have never felt better than I do now and it is all thanks to Marc and the team at Green Health Acupuncture. Marc has instilled knowledge in me that will stay with me for a lifetime. I am on a road to recovery and have noticed vast changes in my body. I am no longer experiencing pain, fatigue, and the feeling of being bloated all the time. I have more energy, don't need naps throughout the day and I have even lost some weight! I now eat a lot healthier, and I am eating foods that are good for my Hashimoto's. I have full control over my body and my mood has changed drastically.
Name: Annie N., Age 25
Profession: Counselor
San Pedro, CA
Before working with Marc Ryan at Green Health Acupuncture, I had numerous health problems that seemed unrelated. I previously sought the assistance of a dermatologist, an endocrinologist, a neurologist and a hand surgeon, among other doctors. My most pressing health issue was carpal tunnel syndrome in both hands. I even resorted to surgery on one hand, with unsatisfactory results. After consulting with an endocrinologist, I was informed that I had hypothyroidism and was told I could take medication to combat the condition, for the rest of my life.
I was referred to Marc by a colleague at work who had amazing results after working with him. While working with Marc I learned that my hypothyroidism was an autoimmune condition known as Hashimoto's and that it could be managed with dietary changes and supplements. All of the seemingly unrelated chronic conditions I suffered from were actually quite connected and directly related to my underactive thyroid.
After working with Marc I was able to properly manage my thyroid condition and as a result, my carpal tunnel syndrome, without drugs or surgery. After eliminating gluten and dairy from my diet, and taking certain recommended supplements, I virtually eliminated the pain in my hands, as well as numerous other health problems that had plagued me for years. I no longer rely upon caffeine and sugar to get me through the day. I now enjoy activities that I had written off such as tennis and gardening.
Name: Christine V., age 55
Profession: Attorney
Before working with Marc, I was having a lot of issues. I had fibromyalgia, I had gone through an incident with methane gas exposure and some other health issues and finally, I tested positive for Hashimoto's.
I was having body wide joint pain, fatigue, bloating, (the bloating was the worst part), and constipation. I was also getting rashes on my skin from almost anything I was exposed to. It was really bad. I couldn't focus on anything either."
While working with Marc, I started to get some real relief for the first time. He helped me to understand what was going on with me. I was an athlete all my life and a health fanatic so I couldn't understand what was happening.
Marc took the time to organize all my health records (something no one else had ever done) and he was able to present a very clear history to my doctor that showed that my TSH was going up and down and my doctor was able to use this information to get me on the right hormone at the right dosage.
Marc also helped me clean up my diet and got me off of the foods that were causing such bad flare-ups of my condition. He was able to show me how this was all connected so it made sense to me.
After working with Marc, I am feeling so much better. My metabolism, and my digestive system are a lot better. My weight has gone down, I have better energy, I'm not as foggy brained. And my joint pain has gotten a lot better, too.
I know I still have some work to do, but I am so happy that I was finally able to make some changes that have made a big difference in my quality of life.
Janie M. Age 65
Retired Longshoreman
San Pedro, CA.
Before working with Marc, I was overweight, sluggish, unmotivated and depressed (not always at the same time). I was unable to make any progress academically or in dance even though I really wanted to succeed. I couldn't excel in anything.
While working with Marc, I became aware of just how impactful the things I eat and my surroundings are on my health. I saw how that was impeding me from realizing my goals. Marc ordered blood tests and he created a very clear plan to help me turn my life around.
After working with Marc, I've become more balanced – both physically and mentally. In achieving that, I have broken through all those mental barriers that were keeping me from following through.
I have lost weight (I was 25 lbs. heavier), I have a lot more energy and I made a complete overhaul of my diet and the way I was living my life. I don't feel depressed anymore. In fact, I've always felt that I had a lot of potential to succeed, but I couldn't will myself to do better (academically, in dance or in my personal relationships). With Marc's help, I've learned how to do that.
I understand now that the things I do have a huge affect on my emotions, and my moods and I think I have learned to make healthier choices. I feel more in control of my health and wellbeing. I used to always feel overwhelmed and now I feel like I can do this and I have the results to prove it.
Megan E., Age 24
Student/dancer
San Pedro, CA
Before working with Marc Ryan, I was frustrated with knowing I had Hashimoto's but not being able to find any doctor that could give me any answers that made any sense. I went to several endocrinologists and was constantly told that my thyroid levels were not out of range so it was not necessary to do anything but wait until my goiter became really uncomfortable or my thyroid begins to deteriorate. "Once things get really bad, then we can just remove the thyroid and put you on synthroid." This made no sense to me since this is what I wanted to stop from happening. My body was already destroying my thyroid, why speed it up? Being on any kind of medication for the rest of my life was not an option. When I met Marc Ryan, I was having multiple symptoms of Hashimoto's…the worst of them being the anxiety, irritability cloudy brain and racing heart. I felt as though I was walking in a dream most days and found it very difficult to focus on anything.
While working with Marc, I was pleasantly surprised that he knew so much about my symptoms and what direction he was going to take. He was very confident in the fact that he was going to make me feel better. Needless to say, I was very skeptical at first given my past experiences with doctors. However, he was the first doctor that even thought to run the blood tests that he did. He was very thorough and took his time to research every result. He was able to come up with a specific game plan for improving my health.
I am still in the middle of treatment with Marc but have already seen incredible results. The constant anxiety, irritability and cloudy brain subsided. I was having severe night sweats prior to the treatment and that is gone as well. I now have a clear direction for my treatment and have hope that I will be able to control this disease. I look forward to further improvement and would recommend anyone who is going through the same difficulty to research how Marc could help them.
Andrea R., age 41
General Manager/Artist/Mother